"Iconoclast" – new single on January 22
Dear KVLTISTS! The time has come for a new single. Destroy the icons that oppress you. Achieve freedom through the KVLT!
The single will be released on 22 January. Recorded by KVLTIST H. and KVLTIST B., mixed and mastered at Sick Of Sound Studio by Michael Kraxenberger.
In the new song ICONOCLAST we dive deep into the crazy mind of an Iconoclast. It is a historical journey and a parable of the present. But most of all it's an epic heavy rock song, deeply rooted in ANGSTKVLT madness.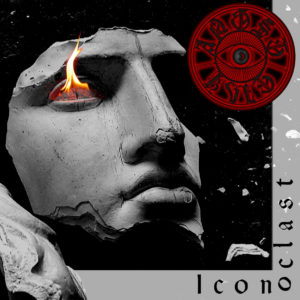 For ANGSTKVLT, ICONOCLAST is the first step towards a new album. The style from the debut EP "FOLLOW AND OBEY" finds a continuation in the new song. At the same time, ANGSTKVLT's sound, which has been praised by many critics, continues to develop. The typical choruses are interwoven with guitars from black metal to rock and build a bridge from 1970s Kraut Rock to the present Heavy Metal.
The single can be heard on all major streaming platforms. If you want to support the KVLT directly, you can buy ICONOCLAST on Bandcamp and get a lossless file.
ENJOY! JOIN TKE KVLT
ANGSTKVLT – "Follow and Obey"
The world is fucked up. It is time for a new faith. It is time for the ANGSTKVLT!
"If the year 2020 was an album, it's 'Follow and Obey'." – M. Kraxenberger, Sick of Sound Studios.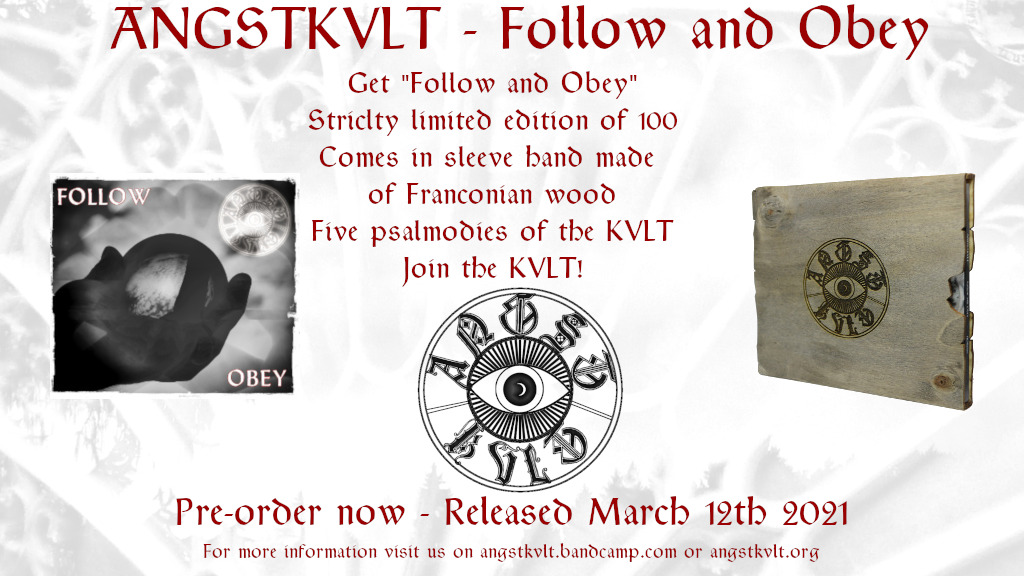 Tracks
Follow and Obey was released on March 12th 2021. The recordings took place during 2020.
Watch out for the limited luxurious first edition dedicated to those TRVE to the KVLT
Information
KVLTIST H. and KVLTIST B. – sworn together by a 20 years lasting friendship – started writing some music in 2019. After first rehearsals, the idea of the ANGSTKVLT was born.
The starting point was the common love of Black Metal – but they never stopped within the boundaries of this genre. After a couple of months, they had enough songs for their first self-produced Demo.
The ANGSTKVLT started to rise.
The decision was clear: The chants of the KVLT needed professionalization, so the ANGSTKVLT teamed up with Michael Kraxenberger and Sick of Sound Studio in May 2020 – right after the first German Corona-Lockdown. They recorded five KVLT-Psalms and started working on a proper release.
The result is a six sided Digi-Pack which is packed in a box hand made of franconian wood, limited to 100 pieces – each number individually laser engraved on the back of the box. The Mini-Album "Follow and Obey" contains five songs totalling to 25 minutes.
The release was on March 12th 2021.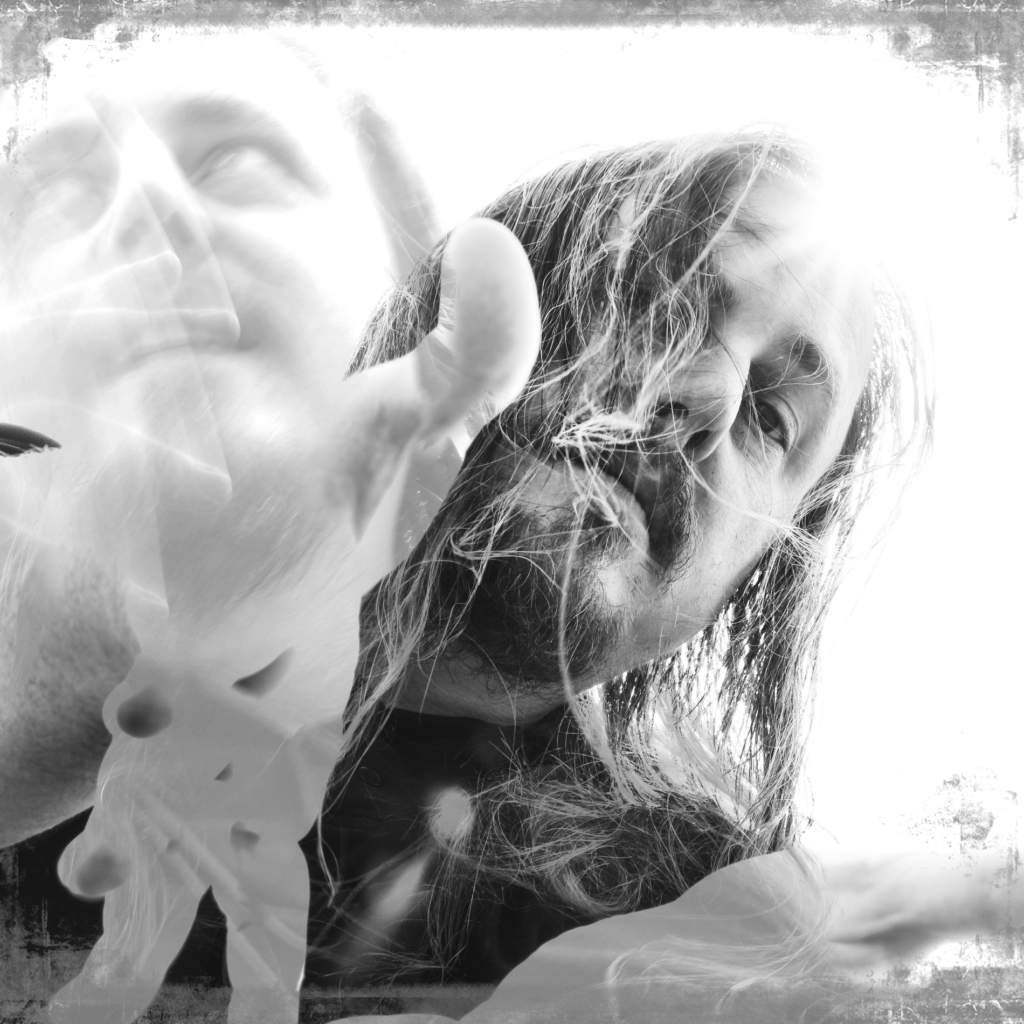 How to order
You can buy the limited edition by the band directly (info@angstkvlt.org) or via bandcamp – there you'll find a digital copy as well as also on the common streaming platforms.
The price is 15 € per piece plus porto to your desired destination.
Links
https://www.instagram.com/angstkvlt/
https://www.facebook.com/angstkvlt/
https://angstkvlt.bandcamp.com/
https://www.youtube.com/channel/UCRT4CxKnxj5wRRtqYgZyqgw
Packaging